What Customers Say About
Leo's Gluten Free Pasta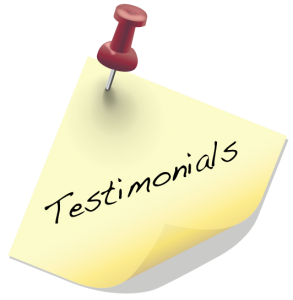 "I highly recommend Leo's Gluten Free and I am very proud to have their products in SIMPLY GLUTEN FREE magazine" – Carol Kicinski, Founder & Editor-in-Chief of Simply Gluten Free Magazine
"Thank you LEO'S! I just had your Four Cheese Ravioli for the first time. I lived in Italy for a little while and this product tastes just how I remember real pasta from Italy. I can't wait to try the rest of your products!" – Rachel K.
"I have celiac disease and am on a gluten free diet. I have been in search of a very authentic tasting gluten free pasta for awhile. I tried the Leo's Gluten Free Spaghetti last night and it was so good! Love this stuff! I am very picky and I recommend this." – Carmela K.
"I tried your products at the Gluten Free Allergy Free Expo in Schaumburg. I fell in love. Thank you so much. I'm Italian and grew up on different pasta. Gnocchi was always my favorite. I've been meaning to make some myself with rice flour and just haven't had a chance. I picked up another bag of the Portobello Mushroom Ravioli today. They are so incredibly delicious. Awesome ingredients and these raviolis are low in calories vs. other raviolis. Some gluten free pastas have corn in them and I avoid corn for the same reason I avoid gluten. Stomach and intestinal upset. I meant to write to you as soon as I finished the 1st bag of ravioli. I ate the entire bag myself for dinner. Don't tell ;)" – Julie M.
"I've been gluten and dairy free for 7 years. Growing up in an Italian family I was always used to eating delicious homemade pasta. For years, I have sampled many different types of gluten and dairy free varieties. When I served Leo's Gluten Free to my family, they couldn't believe that it was in fact gluten and dairy free! This pasta reminds me of the pasta my Nonna used to make. I have finally found a delicious replacement. My family and I are forever grateful." -Lisa O.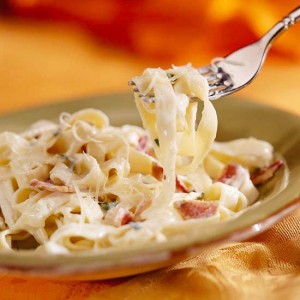 "Have had problems since childhood digesting wheat, and have full-blown digestive issues concerning this now in my mid-50's. Leo's, THANK YOU for making this available for us who have these digestive issues and others who may not want to eat wheat. Your ravioli I just ate was DELICIOUS, it held together while cooking, and tasted fresh, rich and I did not feel "deprived". Italian food is where most of us miss our favorites when we go gluten free, so it's important that these are available for lovers of Italian cuisine,and those of us that have Italian family members!" – Patricia N.
"I tried Leo's Gluten Free Pasta for the first time at this year's NRA Show and was so impressed with the flavor and texture of their product, it was hard to believe that it's 100% gluten free. Clearly this line is positioned to be the best tasting, finest gluten product on the market today. I know that anyone suffering from gluten intolerance will be delighted they can start enjoying pasta again. Even with it being gluten free, it's one of the better commercially prepared filled pastas I've had in recent memory." – Cary M.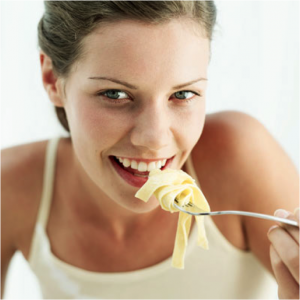 "I've been diagnosed with sensitivity to gluten about 3 years ago. My mission to find great tasting pasta products has finally ended the moment I tasted Leo's Gluten Free Pasta. I tried approximately 20 different brands but nothing taste as close to regular pasta as Leo's. My absolute favorites are the gnocchi and ravioli – just divine! I will not waste my money and taste buds on anything else but Leo's Gluten Fee products… Thank you!" – Simona S.
"Your cheese ravioli is SO delicious! Best store-bought ravioli I've had, even considering the gluteny kind. Can't wait to try more products!" – Eryn B.

---
Press Featuring Leo's Gluten Free Pasta
The great taste of Leo's Gluten Free pasta has also been recognized in the press by various newspapers and blogs including: